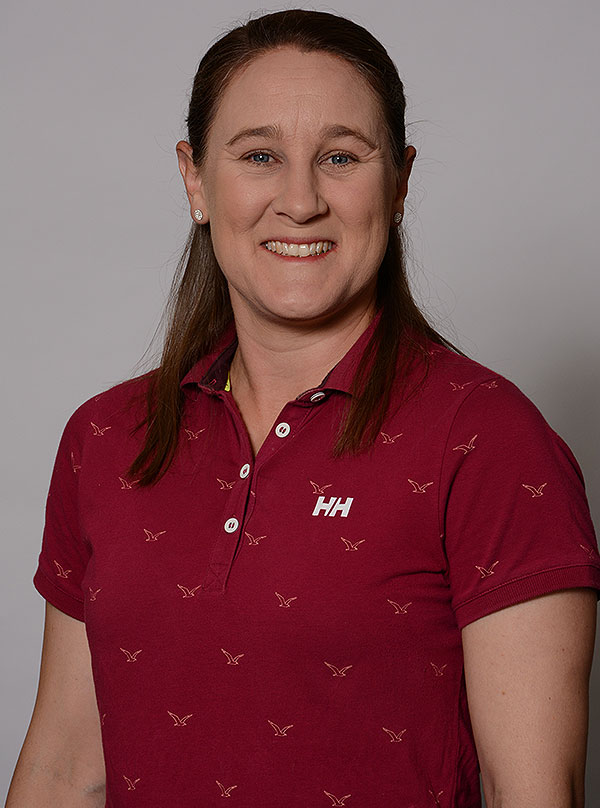 About Brea
Brea completed her study at the University of South Australia in 2003. During that time she completed a Bachelor of Physiotherapy and a Bachelor of Applied Science in Human Movement (Exercise and Sports Science). Her love of the biology of the human body and the way exercise works for and against it complement nicely to help people recover from injury effectively. Having been involved with the business since 2004, Brea loves taking the time to listen to her patients and help them reach their goals, and she is passionate about the efficient and long term recovery from injury and the prevention of re-injuries.
Within her field of physiotherapy she is interested in all ages of people, with a particular interest in Pilates and paediatric physiotherapy. Brea has a great love of treating children and is registered with the National Disability Insurance Scheme (NDIS), designed to assist children with a disability. Brea also has an advanced certificate in dry needling, kinesiology taping qualifications from Rocktape and is a member of the Australian Physiotherapy Association.
Brea lives locally with her husband and three children. In her earlier years she was heavily involved with netball, and is now enjoying coaching, and she still enjoys running and keeping fit and healthy. She is involved with local sports teams as her children and husband also enjoy sports.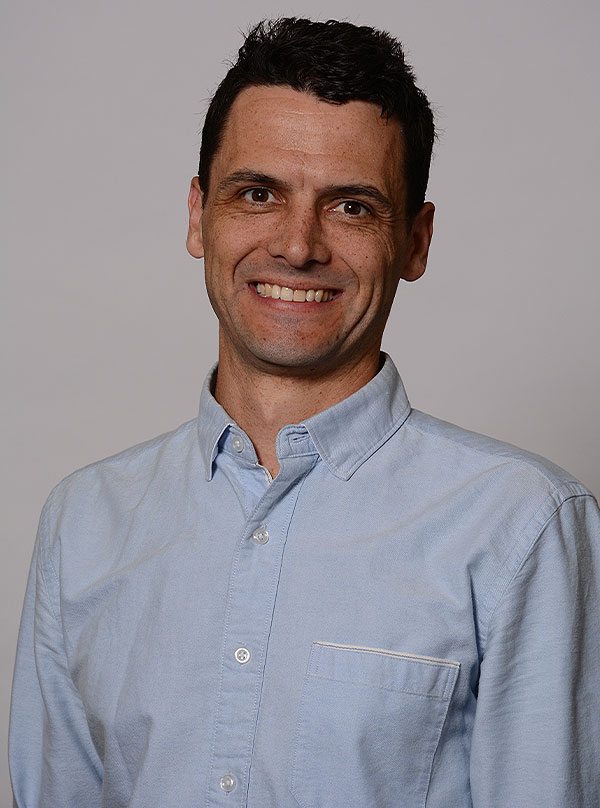 About Matthew
Matt graduated from the University of South Australia with a bachelor of Physiotherapy in 2003 and completed a graduate certificate of Sports Physiotherapy via La Trobe University in 2016.  Matt has been a Director and physiotherapist at Physio Alive since 2007. He really enjoys his job, and particularly loves seeing client's conditions improve quickly, and being able to return to sport, work or everyday life in a pain free manner.
Matt has a particular interest in sports injuries, and really enjoys the challenge of getting athletes back to sport safely through rehabilitation and treatment. He has worked with SASI (South Australian Sports Institute) in their basketball program, since 2011. This includes travelling to the National Championships with the Under 16 state teams in 2011 and 2012. Having played State League basketball himself (1999-2012), Matt has also been involved as Physiotherapist with the Central Districts Basketball Club (2008-2012), and has also been involved with the McLaren Vale Football Club, and Southern Tigers Basketball Club as a physiotherapist. Matt is a member of the Australian Physiotherapy Association, and has recently attended conferences on the management of sports injuries, and kinesiology taping.
Matt is married to Shelley, who is also a physiotherapist, and they have three young children. He loves spending as much time as he can with them, as well as playing and coaching with the Southern Tigers Basketball Club, hanging out with friends, watching movies, and keeping fit and healthy.
About Lauren
Lauren graduated from the University of South Australia in 2006 with a Bachelor of Physiotherapy and went on to complete a Clinical Masters of Continence and Women's Health Physiotherapy from Curtin University in 2014. This Masters level qualification places Lauren at the forefront of her field and enables her to be recognised as an APA Titled Continence and Women's Health Physiotherapist. Lauren is also a member of the Adelaide Pelvic Pain Network. Lauren's research interest is in the field of persistent pelvic pain, in particular pelvic floor muscle pain and overactivity, and in 2019 her Masters research paper was published in the Australian and New Zealand Continence Journal. She is also an Australian Physiotherapy and Pilates Institute certified Pilates instructor, is a certified PINC&STEEL Program therapist for cancer rehabilitation, and has an advanced certificate in dry needling. Lauren is a a sessional pelvic health tutor/educator with both UniSA and Curtin University.
Lauren is a passionate women's health, pelvic floor and musculoskeletal physiotherapist and enjoys the rewards and challenges of providing a holistic physiotherapy service. As well as generalist musculoskeletal experience, Lauren's post graduate qualifications ensure that she is highly qualified to manage all pelvic floor and women's health conditions throughout all life stages of women. Her special interests include pelvic organ prolapse, incontinence management, the ante and post natal period, persistent pain conditions (including pelvic floor muscle pain), cancer rehabilitation and clinical Pilates. She is passionate about raising awareness and promoting discussion about pelvic floor health, and strongly advocates that while pelvic floor concerns are common, they should not be considered 'normal' and that management strategies can vastly improve or even cure bothersome symptoms.  She is dedicated to a 'whole-person' approach to management across the life span and works collaboratively with her patients to design and implement long term physiotherapy solutions.
Having grown up in McLaren Vale, Lauren absolutely loves being a part of this wonderful local community. When not in the clinic, she enjoys spending time outdoors with her husband and three young children, hiking and tending her vege patch.
About Virginia
Virginia has over 35 years of experience treating men and women with pelvic floor concerns, holds a Masters Degree in Continence and Women's Health Physiotherapy and is an APA Titled Continence and Women's Health Physiotherapist.
She developed her interest in Gynaecology, Women's Health & Pelvic Floor Physiotherapy as a student physiotherapist in NSW.  She ran ante-natal education classes from home in her early years in Willunga, expanding these to include pregnancy and post natal exercise classes in suburban Adelaide. She soon embarked on a dedicated study program and taught within the School of Physiotherapy as a Clinical Tutor in Obstetrics & Gynaecology. When fully qualified she was appointed Lecturer in Women's Health at School of Physiotherapy in the University of South Australia.  After teaching in undergraduate and post graduate programs and conducting research in the management of incontinence, she returned to exclusive clinical practice in pelvic floor physiotherapy in 2000.  Virginia is thoroughly enjoying being a part of the Physio Alive team and relishes working in her field within her local community.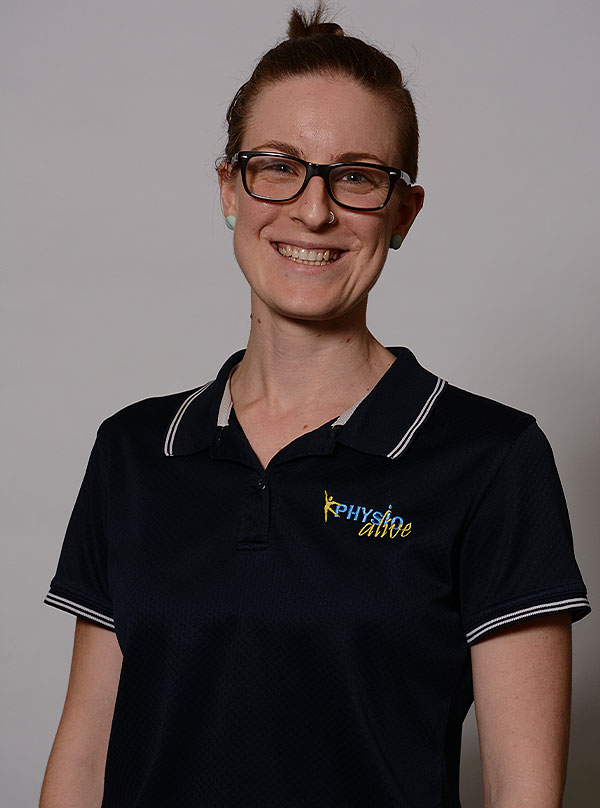 About Hayley
Hayley completed her study at the University of South Australia in 2012 with a Bachelor of Physiotherapy, and after a stint in the public health system joined Physio Alive in 2013. She is an Australian Physiotherapy and Pilates Institute certified Pilates mat instructor and has a Level 1 Dry Needling certification. Hayley is a member of the Australian Physiotherapy Association including the Pain, and Women's, Men's and Pelvic Health groups.
Hayley's professional interests are women's health (including continence, prolapse, pelvic pain, antenatal/postnatal care and inflammatory breast conditions) and persistent pain (particularly spinal and pelvic). She regularly undertakes further training and study in these areas, and is committed to individualised management from an holistic, biopsychosocial perspective.
In her free time, Hayley enjoys moving and exercising any way she can, reading, practicing mindfulness and meditation, spending time with her husband and two children, camping, baking sourdough and watching movies.
About Janhavi
Janhavi completed a Masters Degree in Musculoskeletal and Sports Physiotherapy from The University of South Australia in 2013, following her undergraduate Bachelors Degree in Physiotherapy in 2010 from India. She is a Sports Medicine Australia Level II Sports Trainer and is a certified clinical Pilates instructor with the Australian Physiotherapy and Pilates Institute (APPI). To further hone her skills she has also completed a number of continuing education courses including kinesiology taping, sports taping, Mulligan's technique, dry needling and cervicogenic headache management via the Watson technique.
Janhavi has worked as consultant physiotherapist with number of local and national level sports team including football, tennis, shooting, athletics and boxing. One of the highlights of her career is her stint with The Olympic Gold Quest, an organization which offers holistic support to Olympic aspirants. She has worked with International athletes including Mary Kom (Boxing), Gagan Narang (shooting) and Tintu Luka (athletics). She was chosen to be the personal physiotherapist for Mary Kom (5 time world champion in boxing) at the 2012 London Olympics, who went ahead to win a bronze medal for India.
Janhavi was an avid sport person right from her high school days. This is what inspired her to pursue a career in physiotherapy as the field offers the opportunity to explore the fundamentals of human body and the dynamics of injuries and rehabilitation on sports performance. She enjoys cycling, having won a silver medal at the 2011 Indian National Championships in the individual time trial, as well as recreational running and swimming and is an aspiring triathlete. At home, she is mum to a cheeky toddler.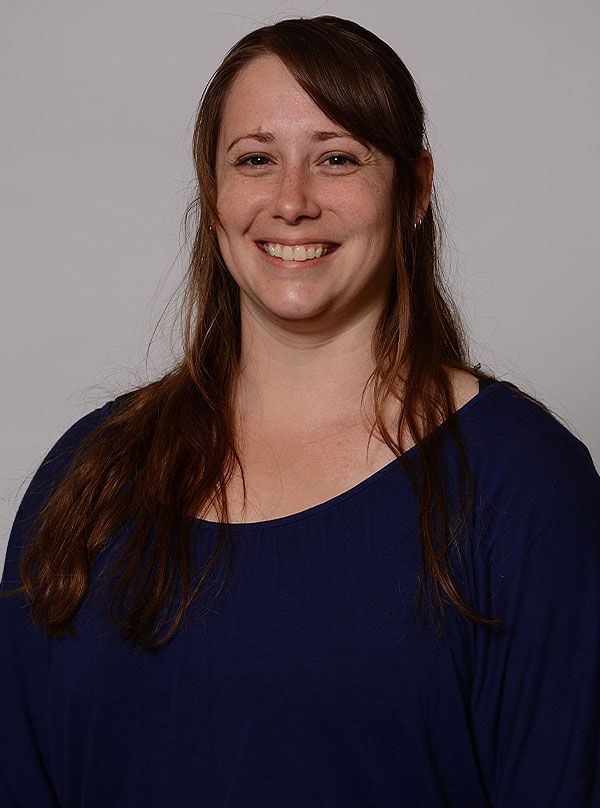 About Megan
Megan graduated from the University of South Australia with a Bachelor of Physiotherapy in 2014 and went on to complete a Masters of Clinical Physiotherapy (Sports) in 2019. The sports stream Masters has helped advance her skills in sports specific assessment and management, pain education and provided the opportunity to work with elite athletes at the Queensland Academy of Sport. Megan has an advanced dry needling certification which qualifies her to treat most areas of the body, and apply needling during pregnancy. She is also a Level 2 sports trainer with a lifelong interest in sports, fitness, and acrobatics with experience as a SAAFL sports trainer, gymnastics coach, and Cirkidz youth circus trainer. She has an interest in pelvic health and has a level 1 women's health certification. Prior to joining the Physio Alive team, Megan worked at South Coast Sports and Spinal in Goolwa, Victor Harbour and Mount Compass where she trained and gained experience in whole body physiotherapy assessment methods and Clinical Pilates. Megan has always been fascinated by how the human body works and is passionate about helping people, following from acute and chronic injury management to full recovery through patient-centred holistic care.
Megan is a former Canadian elite level artistic gymnast achieving top 20 overall in Canada, and was a member of the Saskatchewan Provincial team (2000-2007), attending many regional and national competitions, including two Canada Winter Games. As a former gymnast she has first hand experience in elite athletic training, coaching, injury rehabilitation and pain management, which has driven her to become a physiotherapist. Megan knows first hand how injuries can impact life and is committed to helping people achieve their life goals and full potential.
Growing up in Canada, and later moving to Australia with her partner, Megan has a great love of the outdoors and adventure. In her spare time she enjoys kayaking, camping, snorkelling, hiking and helping her partner with his eco-friendly aquaponics farm.
About Courtney
Courtney graduated from the University of South Australia in 2017 with a Bachelor of Physiotherapy. Over the last few years, Courtney has been growing and developing as a physiotherapist and utilising opportunities in many different areas which physiotherapy can provide. Courtney has completed an advanced dry needling certification, Level 1 continence and women's health physiotherapy training, The Australian Physiotherapy & Pilates Institute Matwork certification series and is currently completing the equipment certification series, GripIt and StrapIt Taping courses and is also an Australian Physiotherapy Association member, which offers a wide range of ongoing professional development.
Courtney has had the opportunity to work with an elite Netball SA club, musculoskeletal injuries, aged care, equipment exercise classes and hydrotherapy classes, and has a keen interest in further exploring the area of women's health physiotherapy. Throughout her Bachelor of Physiotherapy she was able to work in a variety of different areas including Acute Care at the Royal Adelaide Hospital, Orthopaedics at Burnside Hospital, Country Community Health at Murray Bridge Hospital and Rehabilitation at Alwyndor Aged Care. This has given her a wide range of areas which physiotherapy has to offer as well as a broad spectrum of patients of different ages and presenting conditions.
Outside of being a physiotherapist Courtney is a keen netballer and has been both coaching and playing with the Phos Camden Netball Club for many years. She also loves participating in group fitness classes at the gym. Courtney is loving working in the southern area and enjoying all that it has to offer her.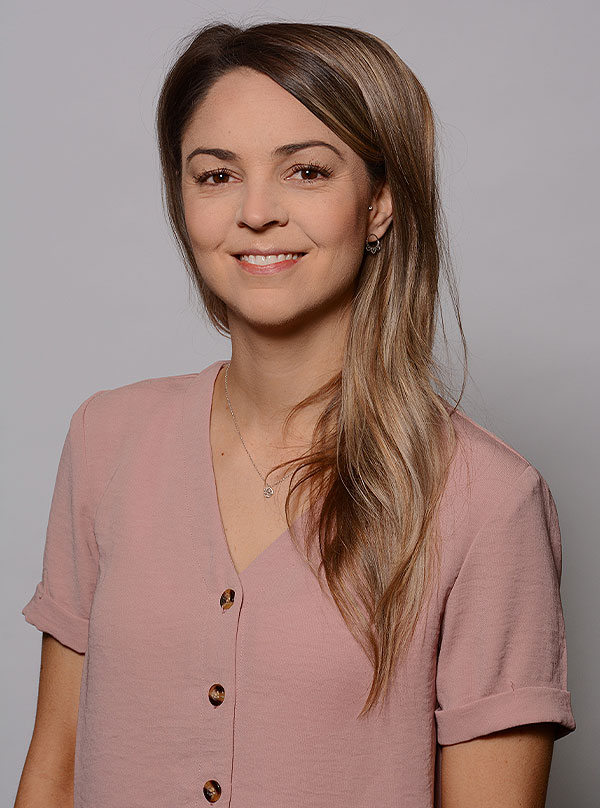 About Jessica
Jessica graduated from the University of South Australia in 2007 with a Bachelor of Physiotherapy. She has over eleven years experience in musculoskeletal physiotherapy and ten years experience in teaching and supervising Clinical Pilates. Jessica has completed Part A and B in the McKenzie Method of Mechanical Diagnosis and Therapy, as well as a dry needling certification.
Jessica has a strong interest in the human body, as well as injury dynamics, prevention and management. Jessica has worked as a team physiotherapist with Glenelg and South Adelaide SANFL football clubs as well as other local clubs. She also has extensive experience working in residential care facilities, including physical assessment and exercise promotion to maximise mobility in the elderly. Jessica has a strong focus on patient empowerment through education and exercise provision and gains much satisfaction in offering long term holistic management strategies, which enable patients function at their best in their work, sport or general daily lives. Her special interests include, but are not limited to, spinal problems, whiplash associated disorder and sports injuries.
Jessica has enjoyed participating in sports from a young age, including national level swimming at Burnside Swimming Club, club netball and surf lifesaving with Seacliff SLSC. She competed in state and national level swimming, winning a silver medal at National Age level for 200m butterfly and making a semi final in the same event at World Championship Trials. Residing on the southern Adelaide coast, Jessica is passionate about the area and enjoys walking, photographing the amazing local scenery, reading, and watching the Adelaide Crows in her spare time.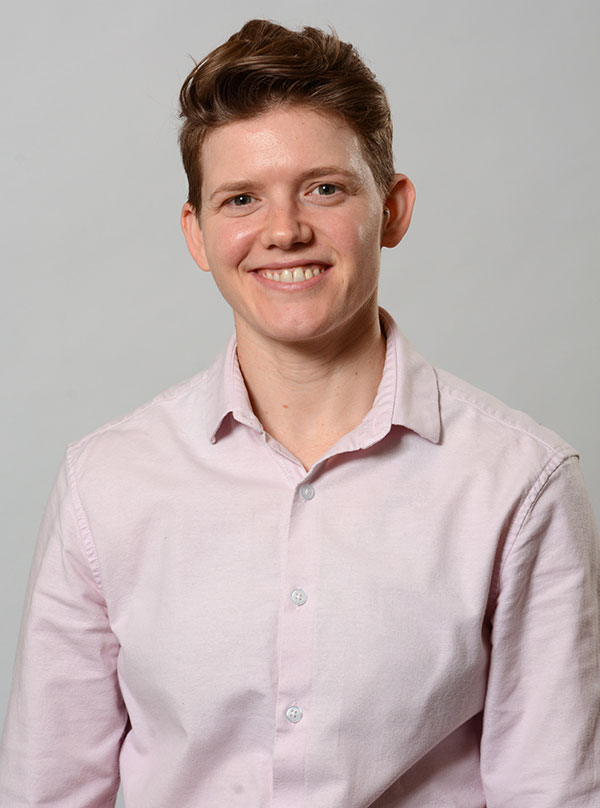 About Jess
Jess graduated with a Bachelor of Physiotherapy from UniSA in 2010. Since graduating, she has completed further continuing education courses including clinical Pilates (DMA Levels 1 & 2), neuromuscular dry needling, cervicogenic headache treatment, including Watson technique, dizziness and vertigo management (including benign paraxismal positional vertigo – BPPV) and Mulligans techniques.
Prior to joining the team at Physio Alive, Jess has previously worked in private practice, with SAAFL football clubs, and as a mobile Physio in the community sector. Jess has diverse clinical skills with a background in the management of musculoskeletal injuries, post-surgical rehabilitation, falls and balance training, and neurological conditions such as stroke and Parkinson's disease. Jess is passionate about providing her clients with optimal, personalised care. She utilizes evidence based techniques and prescriptive exercise to help set her clients up for long-term success. Her key interest areas are in neck and spinal pain, orthopaedic rehabilitation, knee and hip osteoarthritis, dizziness/vertigo and vestibular dysfunction.
Jess grew up in the Southern suburbs where she played basketball for the Forestville Eagles and was a competitive middle distance runner. In her spare time she enjoys pottering in the garden, strength training in the gym, and spending time with her family, cat and chickens.
About Aleisha
Aleisha graduated from the University of South Australia in 2019 with a Bachelor of Physiotherapy. Prior to this she completed a Bachelor of Health Science at the University of Adelaide, majoring in neuroscience, pathology and physiology. During her time at university, she volunteered with the Australian Physiotherapy Association (APA), of which she is now a current member. Aleisha has completed Matwork Pilates training levels 1-3 through the Australian Physiotherapy and Pilates Institute (APPI), and is certified in the GLA:D program for knee and hip osteoarthritis management. Aleisha has a particular professional interest in paediatrics and enjoys working with children and their families to provide holistic programs.
Following her graduation, Aleisha relocated to the Limestone Coast where she had the benefit of experiencing a wide variety of physiotherapy fields, including, musculoskeletal, paediatrics, neurological rehabilitation, acute hospital and aged care. Aleisha enjoys getting to know and involving her patients in their care to ensure a long term and positive outcome.
In her spare time Aleisha enjoys being active whether it be hiking with her two dogs (Charlie and Bondy), riding her bike, going to the gym or stand up paddle boarding.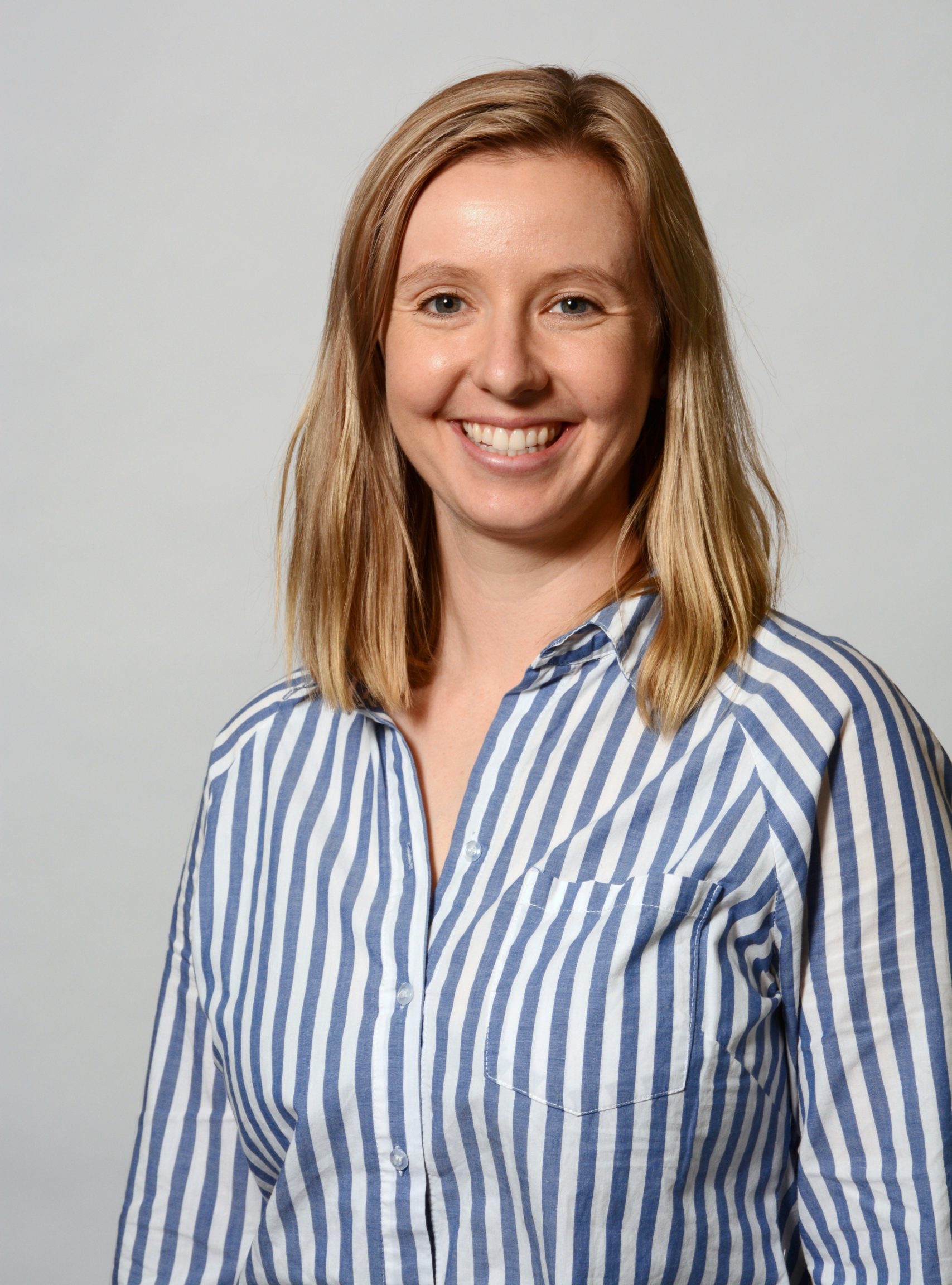 About Emma
Emma graduated from the University of South Australia in 2016 with a Bachelor of Physiotherapy. She worked in a busy private practice on the South Coast for four years which involved managing a broad range of musculoskeletal conditions, aged care, working on the private hospital ward and running group exercise classes. Emma has completed extra training in strength and conditioning and running injuries, which are of particular interest to her. She has experience working with football clubs at the SANFL and amateur levels, state-league lacrosse and enjoys working with adolescent athletes. Additionally, she has qualifications in pilates and dry needling and is a GLA:D certified physiotherapist. Emma has extensive experience in managing osteoarthritis of the hip and knee, as well as preventing osteoporosis.
She combines manual therapy techniques with education and exercise to assist in achieving her clients' goals. Emma appreciates the need for individualised and holistic health care that is focussed on the long-term benefit to overall health and performance.
Emma's passion for sports physiotherapy stems from her own love of sport and fitness. In her spare time, you'll find Emma surfing, running on local trails or camping and travelling. She has participated in numerous sports herself including triathlon, football and netball and now enjoys local running events and patrolling at Chiton Rocks SLSC.
About Danielle
Danielle completed her study at the University of South Australia in 2019. During that time, she completed a Masters of Physiotherapy (Graduate entry) and a Bachelor of Human Movement (Exercise and Sports Science). She has 2 year's experience with mat and equipment-based Pilates. Holds a level 1 & 2 Dry Needling certification and is an Australian Physiotherapy Association (APA) member, which facilitates her ongoing professional development as a Physiotherapist.
Danielle has a special interest in women's health physiotherapy and is currently undertaking training in this field. Other areas of interest include headache management, injury prevention and rehabilitation. This has stemmed from her own active lifestyle and experience with headache management.
As a Physiotherapist, Danielle believes strongly in helping patients reach their goals through hands on treatment, while encouraging movement along the way to empower self-management that leads to longer lasting results. To achieve these results Danielle believes in working collaboratively with each patient, enabling her to individualise treatment strategies.
In her free time, Danielle loves to stay active and enjoys the outdoors, hiking, and taking a stroll along the beach with her partner. As well as watching the latest true crime documentary.
About Leon
Leon completed his Bachelor of Physiotherapy with honours in 2018 at the University of South Australia. 
Before finding his way to physiotherapy, Leon worked his way through a variety of blue and white collar jobs. Of all these pre-physio jobs, he claims the best was his first real job, that of a furniture removalist. He was thoroughly enjoying himself until hurting his back and eventually being told by a GP he would need a spinal fusion in his early 20s. Life came crashing to a halt both physically and mentally. Thankfully Leon did not need to go through with the fusion, but it was this experience which today is a main motivational force for Leon's desire to help all patients be able to get back to being physically active and getting on with their lives.
Leon's particular areas of special interest are low back pain management and headache management and he has completed the Watson institute cervicogenic headache level 1 course. 
When not at work, Leon is enjoying being a newly minted 'local' and can be found cycling to and from the clinic along the Shiraz trail, having moved to the beautiful Fleurieu Peninsula with his wife and 3 young children.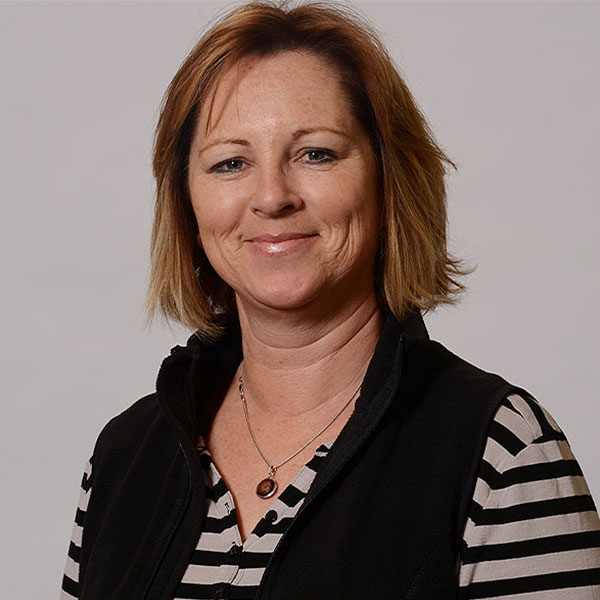 Administration team
Our friendly admin team, lead by Leanne and Darya, can answer any questions you may have regarding appointments, claiming through your health fund and any other general queries about services we provide.